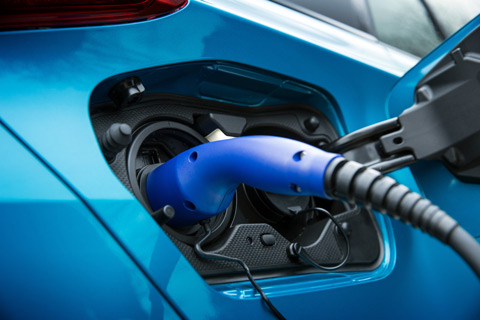 Demand for alternatively fuelled cars rises 34 per cent
Mar 13 2018 | by Louise Woodhams
The UK's new car market enjoyed marginal growth in February, up 1.4 per cent following five straight months of decline, according to the latest figures released by the Society of Motor Manufacturers and Traders (SMMT). 81,969 new cars were registered on UK roads in the month (a year on year increase of 1164 units), traditionally one of the quietest of the year, ahead of the March plate change.
Demand for alternatively fuelled vehicles continued to surge, up 34 per cent and marking the twenty second consecutive month of growth for the segment as new and existing cutting-edge models attracted buyers into showrooms. Registrations of zero-emission electric cars in particular, more than doubled to 731 units, although they still accounted for less than 1 per cent of the market.
Meanwhile, in the four months since the October 2018 reform to the Plug-in Car Grant, the market for plug-in hybrid electric vehicles (PHEVs) has only grown by 1.7 per cent, compared with 29.5 per cent over the first 10 months of 2018, which suggests that removing the incentive for PHEVs is having an adverse effect.
The news comes as vehicle manufacturers prepare to launch some 14 all-new electric and plug-in models to a global audience at the 2019 Geneva Motor Show.