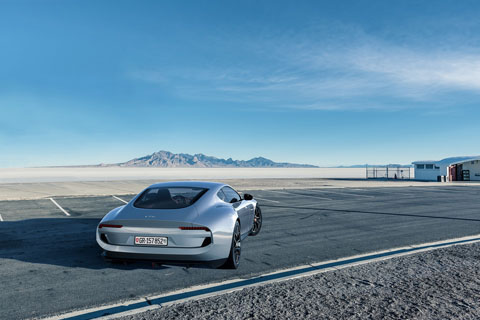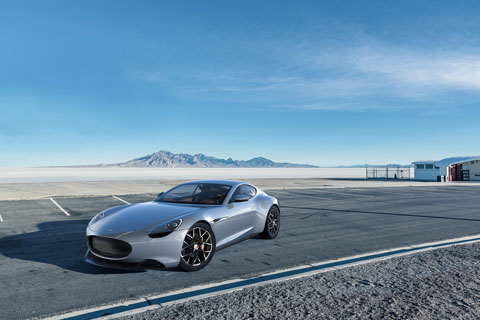 The electric car that charges under 5 minutes
Mar 13 2018 | by Louise Woodhams
The Mark Zero concept car from a new Austrian start-up Piëch Automotive, founded by the great grandson of Ferdinand Porsche, claims it can charge up to 80 per cent of its 311 mile (WLTP) battery range in just four minutes and 40 seconds
An 80 per cent charge represents 240 miles of range, and the secret says Anton Piëch, is in completely new battery technology from Hong Kong's DESTEN Group Ltd, which develops hardly any heat when charging and discharging, allowing significantly stronger currents to flow.
The downside... it requires charging rates in excess of 900kw and currently the fastest chargers can only operate up to 350kw, and there are very few of them. However, Qingdao TGOOD Electric Co. Ltd., who operates 210,000 charging stations in more than 300 cities, will supply the necessary charging infrastructure for Piëch's electric cars.
The electric gran tourer weighs less than 1800kg, due to the fact the batteries don't increase in temperature by more than 15 degrees they can be air-cooled – saving on weight and making the car safer. It makes 603 horsepower from three electric motors (one placed in the centre tunnel, the rest at the rear axle for optimum weight distribution and handling) and accelerates from 0-62mph in 3.2 seconds.
Three vehicle variants are in planning: a two-seater, a four-seater and a sporty SUV. Other concepts like convertibles or pick-ups are also conceivable. The Piëch Mark Zero will be developed and produced strictly to German quality standards and the decision about manufacturing partners will be announced at a later stage.