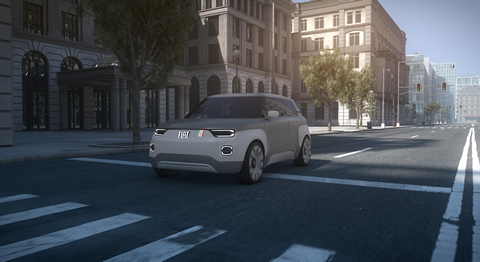 The Future of Fiat?
Mar 13 2018
For its 120th anniversary, Fiat has presented the Concept Centoventi, an electric mobility solution that's apparently affordable for all. The concept car made its debut at the Geneva Motor Show and allows the customer to configure the interiors, choose from 120 additional accessories and adapt the spaces according to their needs.
In fact, the Concept Centoventi is effectively a blank canvas. Produced in just one hue, customers can chose from four roof colours, four bumpers, four wheel covers and four external wraps. With a modular battery pack drivers can also extend the range from 62 to 310 miles simply by buying or renting additional battery units.
Fiat says it is the expression of a bold, future vision based on 120 years of history and experience - hence the prototype name means 'One Hundred and Twenty' in Italian.