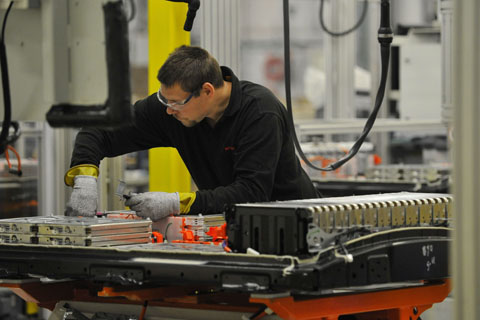 Guide to electric vehicle insurance
Mar 13 2018 | by Louise Woodhams
Insuring an electric car
Are electric vehicles more expensive to insure compared to petrol or diesel cars, or are there any special insurance issues? We cover everything you need to know about electric car insurance
There are certainly a lot of incentives to buying an electric vehicle – both for the owner with financial savings to be had, and the environment because of lower emissions, but according to data carried out by Confused.com, and many other comparison sites, the cost of insuring an EV tends to be higher than a diesel of petrol. When it comes to providing cover for hybrids, prices are typically more competitive because more insurers provide cover for these vehicles than for fully electric ones.
Test quote
According to analysis conducted for The Times 'owners of electric cars are being charged 50 per cent more to insure tiny hatchbacks than drivers of huge petrol and diesel vehicles'. However, using comparethemarket.com, we conducted our own research and while it did cost more to insure an electric car it was nowhere near 50 percent more. Scaremongering tactics? It was published in July 2017, so perhaps prices have dropped as more insurers have entered the market.
We did a test quote for a single female aged 30, non-home owner living in a small village outside of Tunbridge Wells in Kent, with no children, and a teacher by profession. Our subject used the vehicle for social domestic pleasure, covering 10,000 miles per year, kept it at home on their drive, with no access to other vehicles. They had held their driving licence for ten years, wanted comprehensive cover on a policy paying monthly, with a £500 excess, no No Claims Discount or named driver experience and with no additional products or features.
To insure this person on a Volkswagen GT Tdi with an 115hp 1598cc diesel engine at a purchase price of £24,060 cost £420. Meanwhile it was £443.52 for a GT Tsi Evo with a 130hp 1498cc petrol engine at a purchase price of £25,615; £545.44 for an E-golf with an electric motor that generates 136hp at a purchase price of £29,230 (with PICG applied); and £575.68 for a PHEV GTe which uses a 1395cc petrol engine alongside an electric motor with a total of 204hp at a purchase price of £31,100.
Running a test quote on a male using the same criteria and on the same cars (all of which were 2019 models, five-door and automatic), the costs were all higher. We found the annual insurance policy would cost £525.75 for the petrol, £567.84 for the diesel, £639.52 for the electric vehicle and £720.16 for the hybrid.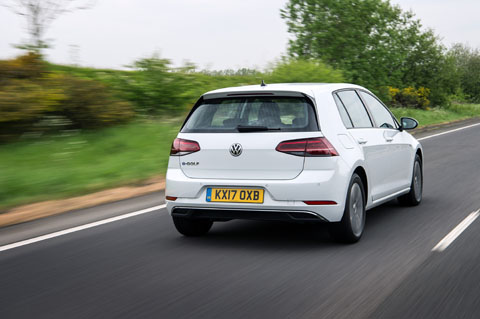 Do mainstream insurance companies insure electric cars?
The electric car industry is no longer in its infancy and therefore the majority of mainstream insurance providers such as Aviva, Admiral, Diamond, Hastings Direct, Liverpool Victoria and Elephant have integrated EVs into their online quotation systems. You will just have to specify your requirements when you apply.
It used to be the case that EV buyers had to go to specialist insurance firms, but now insuring an EV is more straight-forward and there is little difference between buying cover for an electric car to a comparative traditional ICE vehicle. However, it is worth considering a specialist insurance broker as they tend to be more informed and better understand the market.
To some degree policies for electric vehicles are still evolving, and there are still a number of reasons why they currently demand high premiums. The technology that powers EVs is more specialised for instance, so they may need more specialist parts and skills to repair. There's also potentially greater risk of pedestrian accidents due to the fact they're quieter than their diesel and petrol counterparts.
Differences between regular car and EV insurance
Ensure that you have adequate cover for your batteries – you don't want to find out you're liable only after it's been written off. You must also inform your insurer if the battery is leased on a contract separate from owning the vehicle, to prevent problems should a claim be necessary. Read through all the documents you received when you bought the vehicle to clarify the manufacturer's viewpoint on this, too.
EVs are charged using power cables that trail across the ground. If you're running a charging lead across the pavement or a car park, and a member of the public trips on it and injure themselves you could be opening yourself up to allegations of negligence and a personal injury claim, so make sure your insurer provides adequate liability insurance cover.
Some EVs are also less suitable for longer journeys than petrol or diesel cars, and to mitigate this issue, manufacturers include the use of a petrol or diesel car for a set number of days per year, so check if the policy includes sufficient cover for the short-term loan of a car.
Nearly all car insurance policies offer breakdown cover as an optional extra. The number of electrical charging stations are increasing in the UK, but being caught without power remains a concern for many motorists, so you might want to consider breakdown cover.
Just because electric and hybrid cars offer some unique problems for insurers to deal with, it doesn't always they will cost more to insure. Some EVs are smaller and less powerful (with a much lower top speed in a lot of cases), and therefore safer to drive – remember in our test quote we deliberately picked cars that all had roughly the same power to make it fair.
Drivers of electric vehicles are also seen as more responsible people, and so less likely to drive dangerously. Some insurers offer a discount to reward the driver for making a greener choice, too. Electric cars are modern, and so likely to be equipped with more safety features and crash avoidance technology, which could also assure your provider you are at a low risk of making a claim.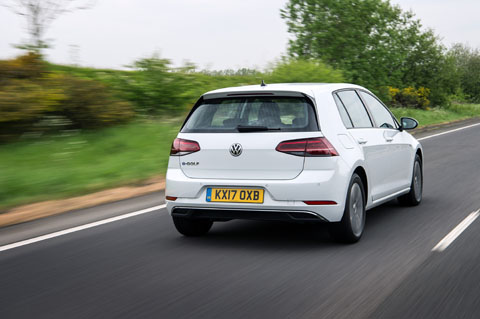 How to keep car insurance costs down
It's always worth comparing providers to make sure that you're getting a competitive deal. Don't be tempted to go for the cheapest premium however, it's more important to make sure the policy offers the right cover for you. While price comparison sites can be useful, it can often be quicker and cheaper arranging your insurance by phone, as you can haggle more easily. Remember to use the best price you found online, then go back to your existing insurer and ask if it's willing to match or lower the quote, or throw in extras.
As previously mentioned it's also worth considering the small number of specialist insurance companies that might be able to offer better cover thanks to a more tailored policy for low-emission vehicles.
As with any insurance policy, you can reduce the cost by making yourself less of a risk. So, keep the car off the road, in a garage if possible, build up a long-term no claims discount, and avoid speeding and keep within the law, to reduce the risk of points.
Other ways to reduce your premiums include raising the excess and adding a more experienced additional driver to your policy. By paying your premium up front, if you can afford to, you won't incur the interest charges paying by direct debit each month, making it cheaper.
The fewer miles you drive the less likely you are to be involved in an accident. Try to work out your predicted mileage as accurately as possible – chances are if you've opted for a pure EV you typically cover less miles anyway.
Installing a black box or smart monitor that observes your driving style to provide feedback for insurers is also a great way for drivers to lower premiums. It's especially popular with younger drivers who generally have higher premiums and can really benefit from big reductions.
Remember, that insurance groups also make a difference to your premium. Insurance groups are set by the Association of British Insurers and administered by Thatcham Research. It categorises new cars into groups up to 50, the lower the group, the cheaper your insurance will be. Groups are assigned to vehicles according to new car values, repair costs for damaged parts, performance, safety and security – and not necessarily whether they're electric or not. However, we have found that electric vehicles tend to be placed into higher group ratings compared to petrol or diesel cars in the same size and class range. The Nissan Leaf starts in car insurance group 22 for example, which is significantly higher than equivalent Golf, Focus and Astra models, which tend to be placed in insurance groups under 20 (excluding the more powerful variants).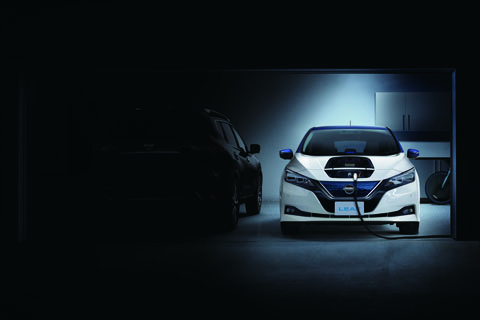 The future
On average electric cars are more expensive to insure. While EVs have become more mainstream, their technology and reliability in the mass market is less well known than their tried and tested petrol and diesel counterparts. This makes them more of an unknown quantity and therefore more of a risk for insurers.
However, prices have dropped in the last few years with data gained from cost of repairs and the realisation that there are fewer complex moving parts that can be damaged compared with a traditional engine.
It has also become apparent that the batteries are reasonably well protected in the event of an accident, reducing the risk of costly replacement. EVs are also less likely to be stolen and more likely to be recovered due to their limited range, which has helped their cause when it comes to quoting for insurance.
Although insurance might be more expensive, according to research published in the journal Applied Energy, electric cars are cheaper to own and run than petrol or diesel cars. The researchers analysed the total cost of ownership of cars over four years, including the purchase price and depreciation, fuel, insurance, taxation and maintenance, and found that pure electric cars came out cheapest in all the markets they examined including the UK, Japan and US. Given that the findings were published in 2017 and over time costs of vehicles and batteries are becoming cheaper as production ramps up and technology improves, not to mention the number of qualified electric and hybrid technicians are increasing, this is very encouraging indeed.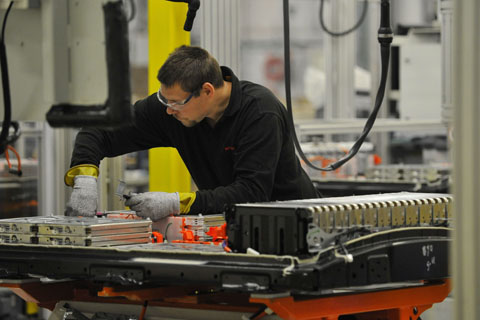 Popular electric car insurance companies
Next Article